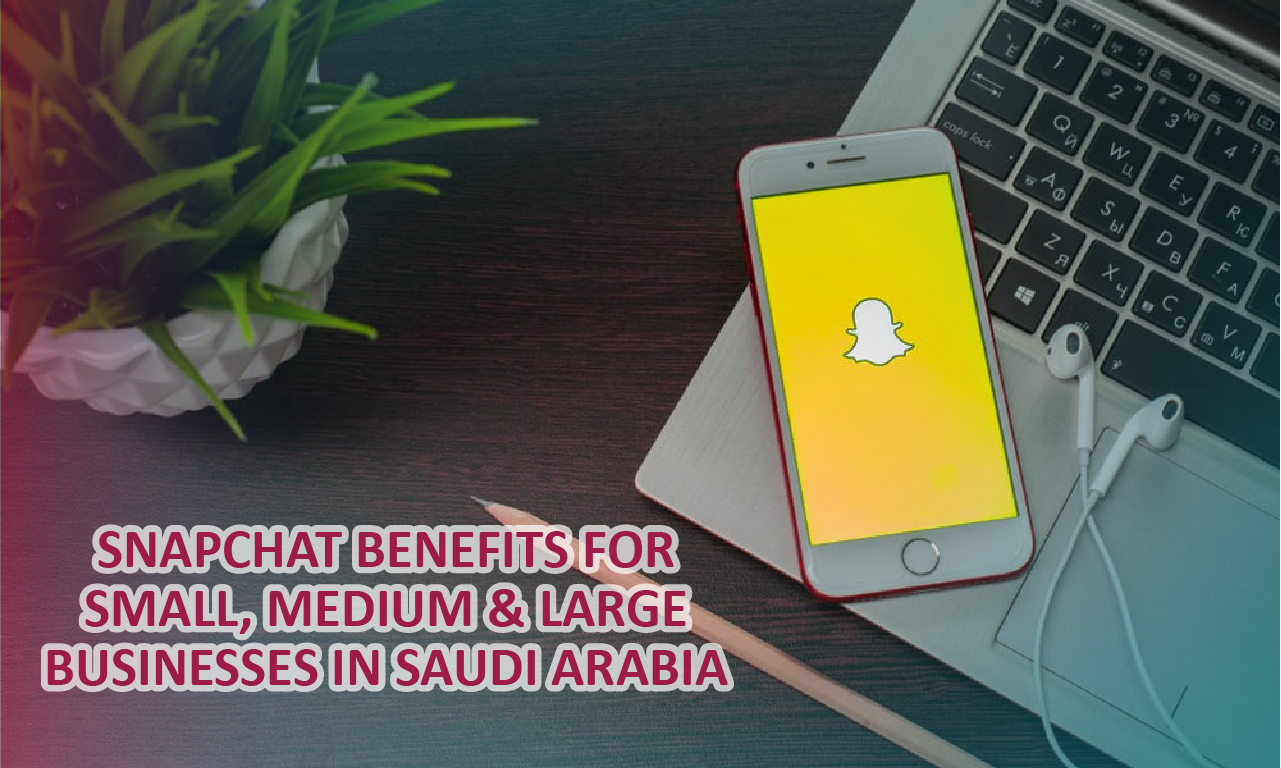 Snapchat, the third most popular social media network in Saudi Arabia, provides an ideal chance for companies of all kinds to reach out to new and potential clients. On the other hand, Facebook and Instagram remain the most popular social media platforms in the country. Snapchat is a social media network that you cannot afford to ignore because Saudi Arabia is home to more than 20 million people who use it on a monthly basis. Now let's look at how businesses of all sizes in Saudi Arabia may profit from utilizing Snapchat marketing strategies!
Importance Of Snapchat Social Media Marketing
As one of the most popular social media platforms today, Snapchat provides opportunities for businesses to reach a wide range of consumers. In addition, compared to other social media sites, Snapchat has a unique demographic, primarily younger users. This makes Snapchat social media marketing an ideal approach for businesses targeting this age group.
In addition to its large user base, Snapchat is known for its high engagement rates. As a result, users are highly active on the site, which provides businesses with an opportunity to reach a captive audience. And with Snapchat's new Stories feature, businesses can now create content designed to be both informative and entertaining.
Overall, Snapchat social media marketing is an excellent approach with a lot of potential for businesses. Now is the time to start if you're not already using Snapchat social media marketing for your business.
3 Excellent Snapchat Marketing Strategies
If you're looking for some creative and fun ways to market your business on Snapchat, you've come to the right place. In this article, we'll share three top Snapchat marketing strategies that you can use to reach your target audience.
First, you can use Snapchat filters to create custom content that promotes your brand.
You can also use Snapchat's geofilters to target users in specific locations.
Finally, you can use Snapchat's visual search tool to create product-related content that helps users find your products.
So what are you waiting for? Get started today and see how Snapchat marketing can help you reach your marketing goals.
Snapchat Marketing In Saudi Arabia
Snapchat has been one of the fastest-growing social media platforms in recent years. And in Saudi Arabia and the Middle East, it's become one of the most popular ways to stay connected with friends and family. But you may not know that Snapchat is also a powerful marketing tool.
By creating engaging and entertaining content, businesses can reach a broad audience on Snapchat. And with over 20 million active users, there's a vast potential market for businesses to tap into.
So why should your business be using Snapchat marketing services in Saudi Arabia? Here are four reasons:
It's a great way to reach a Millennial and Gen Z audience.
It's an affordable way to reach a large audience.
It's a great way to create brand awareness.
It's a great way to connect with customers.
Need of Snapchat Advertising Agency in Saudi Arabia & the Middle East
Are you hunting for a competitive advantage in the marketing campaign that you are running? If this is the case, you should think about signing up for Snapchat. The widely used social media platform Snapchat gives companies the opportunity to communicate with a large number of people via photos and videos that are both brief and captivating.
But simply developing content for Snapchat isn't enough; you also need a solid Snapchat marketing strategy in place so that your material can be seen by the people who are most likely to be interested in it. This is where the assistance of a Snapchat advertising agency might come in handy. A competent Snapchat advertising agency will have a team of experienced experts that are able to assist you in developing a strategic framework for your Snapchat marketing campaign and creating content that is engaging for your target audience on Snapchat.
If you are dedicated to achieving your marketing objectives via the use of Snapchat, you should look for a Snapchat marketing agency with an excellent reputation to assist you.
Bytes Future: A Remarkable Snapchat Advertising Agency In Riyadh
We are excited to announce that Bytes Future is now a leading digital marketing Agency in Saudi Arabia! We are proud to offer our clients the ability to reach their customers through this powerful and growing social media platform.
As a Snapchat advertising agency, we are always looking for new and innovative ways to help our clients reach their target audiences. Snapchat is one of the fastest growing social media platforms, with over 100 million daily active users. It is especially popular with millennial and Gen Z users.
Bytes Future can help you create engaging and creative Snapchat ads that will reach your target audience. We can also provide Snapchat marketing strategies and guidance on how to best use Snapchat for your business. Make absolutely sure you get in touch with us as soon as possible so we can discuss how we can assist you in achieving your Snapchat marketing strategy.
Wrapping Up!
Third most popular in Saudi Arabia, Snapchat offers businesses an incredible opportunity to connect with current and potential clients. However, Facebook and Instagram continue to lead the pack in terms of user engagement in the region. There are over 20 million monthly Snapchat users in Saudi Arabia, making it impossible to ignore. Businesses may get a large Snapchat following if they post interesting and entertaining content. Plus, with over 20 million monthly users, a huge audience can be reached. Bytes Future can assist you in developing innovative Snapchat marketing strategies that appeal to your intended demographic. They also provide Snapchat's business plan and advice on leveraging the platform to your company's most significant advantage. Ensure you get in touch with their team as soon as possible so that they can discuss how they can assist you in achieving your promotional objectives.