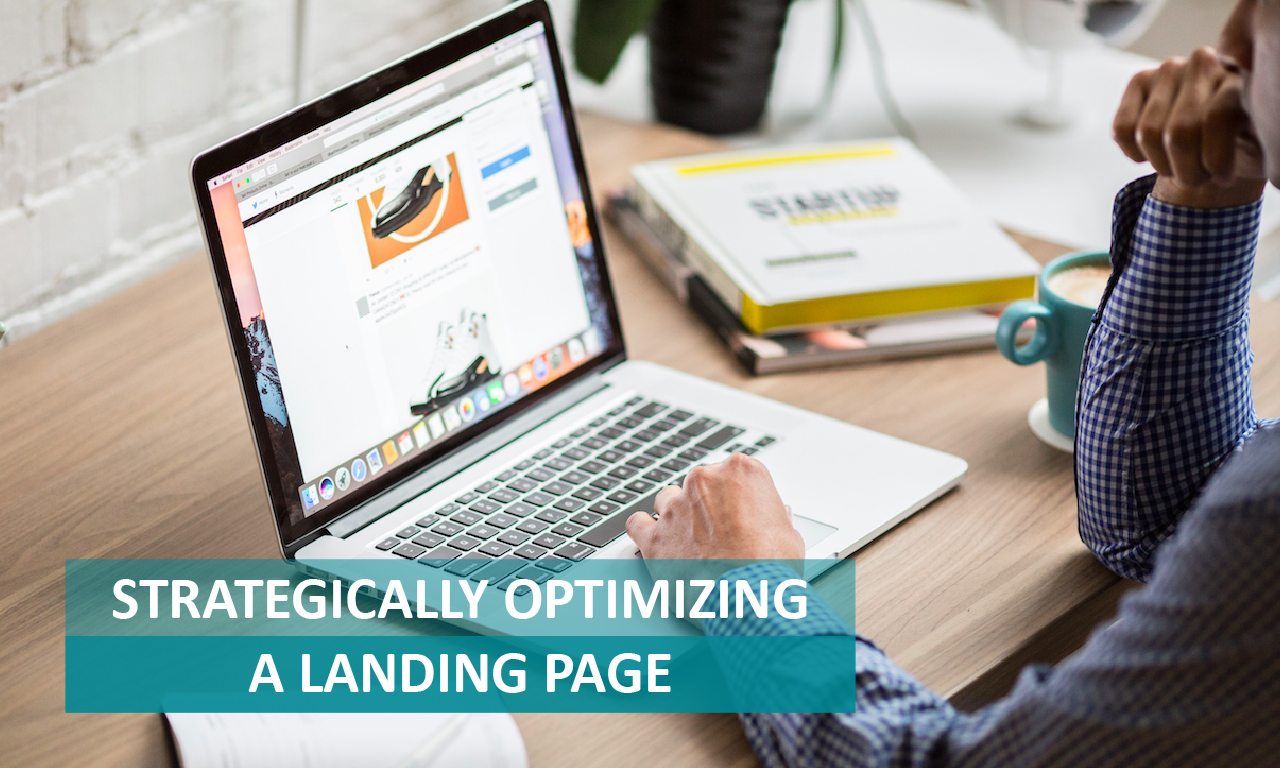 Have you ever wondered how brands and businesses gain new customers? Do you often spend time contemplating the aspects that build a healthy relationship between a brand and its clientele? If the answer to any of those questions is in the affirmative, then you've come to the right place. The relationship between a brand and consumer is dependent on multiple factors but the most important factors that govern this relationship are aesthetics and functionality.
If it looks beautiful, it will sell beautifully; if it looks ugly, well you know the rest. This is true for both the product and the website. The look and feel of a website and especially a landing page are what motivate your customers to engage with your business. For this reason, having a beautiful and fully-functional site and landing page is a necessity. This can only be done through landing page optimization and landing page SEO.
What is landing page optimization?
Landing page optimization is the strategic and systematic improvement in the overall accessibility, functionality, and visual appeal of a landing page. This process is multi-faceted and is made up of different practices. Some of these practices include landing page SEO, UI & UX optimization, user experience optimization, content optimization, etc. Landing page optimization is done to prime your landing page for digital success. This process ensures a higher conversion rate, which in turn results in higher sales.
Since we have a basic understanding of what landing page optimization is and how it's done, let's move forward and explore what makes a landing page attention-grabbing?
How can you achieve landing page perfection?
Achieving landing page perfection is something any digitally progressive brand in Saudi Arabia or anywhere else in the Arab world would want to pursue. Businesses in The Middle East can benefit greatly from landing page optimization as it will allow them to make positive interactions with their consumers. The GCC region has one of the largest e-commerce markets and they're also on their way towards a complete digital transformation. Optimizing your landing page will only result in better business and higher ROI.
To make a landing page attention-grabbing, you must consider the following aspects:
Functionality – Is your landing page fully functional? How are the UI and UX? Have you performed UI & UX optimization? Have you considered user experience optimization? Are your CTAs and contact form working? Consider these questions when looking at the functionality of your landing page.
Design and aesthetics – What emotions does your landing page evoke? Are the theme and design pleasing to the eyes? What color psychology has been implemented? Is the negative space being utilized properly? How enticing are your CTAs? Consider these questions when looking at the functionality of your landing page.
Content – Is the information provided on the landing page correct, factual, helpful, and enticing? Will the content motivate the user to make an informed decision? Does the content justify the goal and purpose of the landing page? Have you performed landing page SEO? How well does your content fare against your competitors? Consider these questions when looking at the content of your landing page.
Accessibility – Can the landing page be easily accessed? Can it be accessed through different devices? What is the page load time? Is it simple to navigate and comprehend your landing page? Consider these questions when looking at the accessibility of your landing page.
Technicality – Is your landing page built for optimal performance? Is the sale funnel properly working? Is your landing page error and bug-free? Have you enabled performance metrics that can be easily monitored? Is the landing page secure? How safe is the payment gateway? How is customer information saved and stored on your landing page? Consider these questions when looking at the technicality of your landing page.
The aforementioned five factors are what make a landing page attention-grabbing. When all five of these factors are considered and tactfully addressed, you get a high-performing landing page. Of course, the points mentioned are easier said and done. Therefore, you should consider opting for landing page optimization services. Business owners in KSA and Middle East can now get a visually appealing, fully-functional, high-performing landing page by choosing Bytes Future.
Bytes Future is a Saudi-based digital marketing agency that provides all digital services under one roof. They have offices in Riyadh, Jeddah, and Dammam and have helped countless Arab businesses to embrace digital transformation. Whether you need UI & UX optimization, user experience optimization, or landing page SEO, Bytes Future helps you through it all. With over a decade's experience working in the Middle East, they provide you with the best digital marketing services. Their digital success stories are widespread. Brands from UAE, Kuwait, and Bahrain have loved working with Bytes Future. Similarly, brands from Oman, Qatar, and Turkey trust Bytes Future for all things digital. If landing page optimization is what you require, then Bytes Future should be your top priority.
Let's now learn a few tips and tricks to help your landing page perform better. Without any further delays, here are the tips and tricks:
The best tips and tricks for strategically optimizing a landing page. These tips and tricks are the absolute best when it comes to landing page optimization. Give these a try and see the difference yourself.
Choose the cleanest design for your landing page.
Implement color psychology for better engagement.
Ensure your landing page is error and bug-free.
Use visuals that are specific to your business nature.
Don't crowd your landing page with content. Share only relevant information.
Ensure that a balanced ratio is maintained between the negative and positive space on your landing page.
Create enticing and engaging CTSs (Call-to-action).
Ensure your contact form is visible and fully functional.
Perform landing page SEO to optimize it for peak performance.
Invest time and resources in performing UI & UX optimization.
User experience optimization will make your landing page more appealing.
Minimize the page load time to increase user retention.
Ensure that your brand voice is reflected through the tone of the content.
Use simple and positive language in your website content.
Ensure all analytics and data fetching mechanisms are working.
Ensure that the sales funnel is working.
Monitor site performance and user journey.
Improve and improvise your digital marketing strategy based on your findings.
With these best tips and tricks, you can optimize your landing page for peak performance. However, design, development, marketing, and technicalities aren't everyone's forte. Hence, you should let the experts take care of your landing page optimization. Reach out to any of the Bytes Future's offices located in Riyadh, Jeddah, or Dammam to experience dynamic digital transformation. Avail UI & UX optimization, user experience optimization, or even landing page SEO services to help your brand flight. Achieve digital success in Saudi Arabia or anywhere in the Middle East with Bytes Future. Give your customers a beautiful landing page. After all, a first impression is all it takes to grab attention.