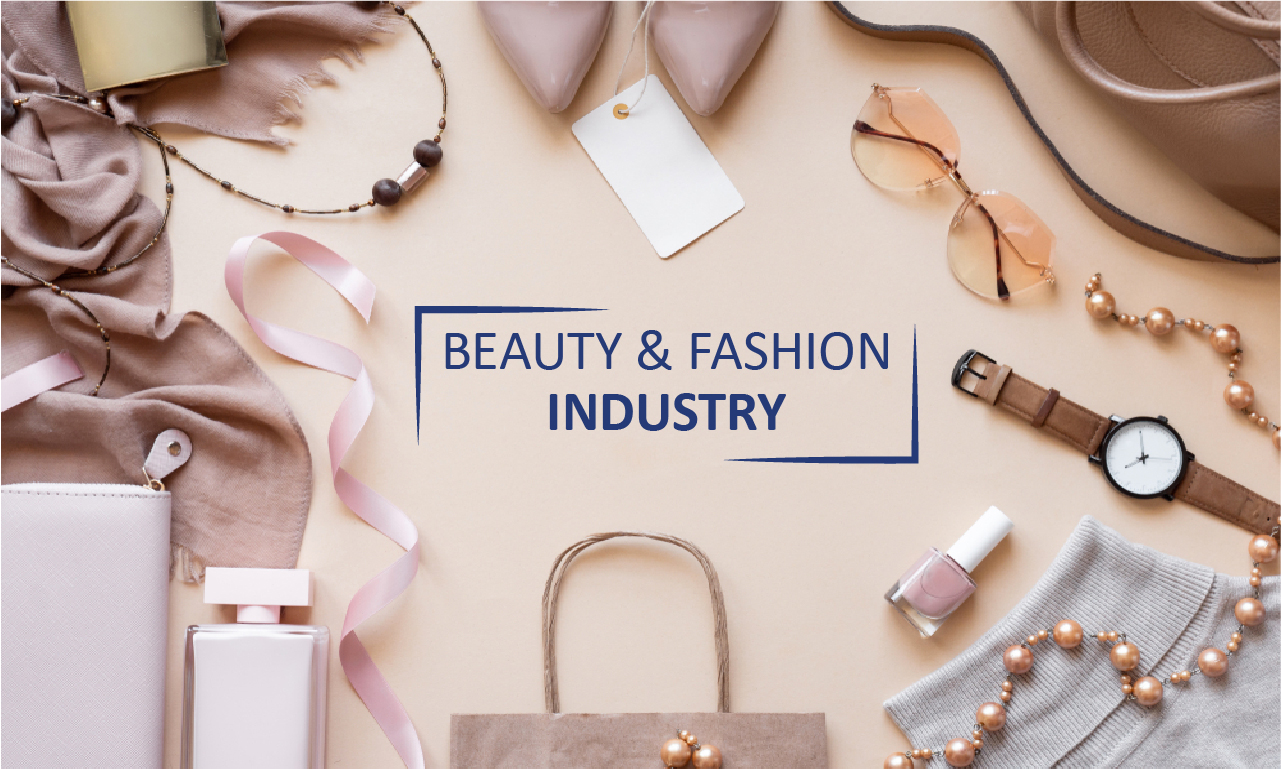 The beauty and fashion industries are constantly evolving and very dynamic. This depends, in particular, on changing customer trends and purchasing preferences. Therefore, beauty and fashion digital marketing need to confront and overcome the challenges faced by different brands. This needs to be done to stay relevant by actively adapting to consumer preferences and industry innovations. The need for digital marketing is quite evident in the GCC region. Digital marketing for beauty industry and digital marketing for cosmetics industry are two things that every futuristic business must seek. Digital marketing services in Saudi Arabia, UAE, and Qatar have proven to be highly effective. The same is the case for Kuwait, Oman, and Bahrain. Digital marketing for beauty brands and digital marketing for hair salons have become highly sought after. This has given birth to various new digital marketing trends.
Beauty brands and fashion brands must keep an eye out for the digital marketing trends that are being shared in this article. These trends can be used by brands planning digital marketing for cosmetics industry. They are also beneficial for marketers doing digital marketing for beauty salons.
Here are five digital marketing trends for beauty brands to follow to ensure longevity in this highly competitive market. Digital marketing for beauty industry can benefit from:
1. Unlock the true potential of video – Video may have killed radio stars in the early days of music videos, but they can save the beauty industry. According to a survey conducted by Pixability, 68.5% of all views of the top 200 beauty videos were makeup tutorials. This means that more than half of all cosmetology videos are makeup tutorials that show consumers exactly how to apply the product. This is just one example of the power of video to elicit customer reaction. Content marketers are paying more attention to video as they are beginning to understand the impact of video content on retail sales. Unfortunately, unlike other industries, beauty brands often face limited budgets when creating videos as part of their digital marketing strategy. Fortunately, thanks to the growing popularity of the tutorial-style videos mentioned above, this offers a great opportunity for cosmetology brands to participate in the game. Marketers don't have to spend thousands of dollars to create promotional videos for their products. Instead, just introduce the product in the tutorial. Another budget-friendly option for incorporating video into your digital marketing for beauty brands' strategy is to use motion content on social media. According to Olapic, motion videos are up to 70 times cheaper than traditional product-centric videos. As a result, they also have twice the engagement of still images, leading video to victory and bringing victory to beauty brand marketers. A good example for this is Clinique. By replacing traditional display ads with a product-focused 6-second video, the beauty brand managed to increase ad recall by 70% and product awareness by 26%.
2. Augmented Reality (AI): Robots are talking over – There are countless movies that hint at the dangers of hijacking robots, but in the real world, augmented reality and AI are far from dangerous. In fact, it can be very helpful to you as a brand or a marketer for a beauty brand. Cosmetology brands can use AI to effectively allow customers to "try on" makeup. Many major beauty brands have adopted this technology and combined it with virtual features to provide their customers with a truly hands-on experience without having to step into the store. AI not only helps consumers, but also helps beauty brands themselves know what their customers are most interested in and can focus their efforts on the most popular products. This results in exceptional digital marketing for beauty industry.
3. Influencer marketing – When you spend some time on social media, you are bound to discover a social media influencer. While using influencers to promote merchandise offers an upward thrust to each enterprise, beauty influencers are possibly the maximum pivotal in offering a lift to a beauty brand. An influencer is described as a person who showcases merchandise after which stocks their evaluations of stated merchandise with their target market of social media followers. The act of seeing an actual person use a product is quite an influencing act. This virtual advertising method is one that very beauty brand needs to embrace due to the fact that influencers aren't going anywhere, anytime soon. Influencer marketing has grown to be a driving force for digital marketing for cosmetics industry. Influencer marketing works because it allows your brand to build a more personalized relationship with the clientele.
As for social media: Within this category, it's important to note the significance of having a social media presence. Without social media, there might be no influencers and there would be no new means to promote products/services. When carrying out digital marketing for beauty brands, you ought to create a social media presence and maintain it. You must connect with your clients interpersonally and keep them hooked through comments and reviews. The more you promote your brand on social media, the better.
4. Remodeling traditional business practices/operations – Traditionally, beauty brands market their products and services through a conventional route – promoting and selling make-up and skin care at an outlet or online. However, in current years, the beauty and fashion industries have grown beyond expectations. This has given birth to some pretty unconventional business practices/operations. One such practice is the subscription-based business. Brands like Ipsy, Smashbox, Birchbox, and FabFitFun are already reaping the benefits of going subscription-based. A subscription- based business model allows you offer the element of surprise to your customers. It intrigues the customers and keeps them engaged. Through subscription-based business model, you can expand your offerings not only nationwide but also worldwide. The remodeling of how you sell and market your products not only helps in robust digital marketing for beauty brands but also results in higher customer retention. If you're trying to try out something new to help you with digital marketing for cosmetics industry, then give the subscription-based business model a shot!
5. Uncover the power of crowdsourcing – Crowd sourcing is the newest entrant in the digital marketing for beauty brands space. Crowdsourcing is both a unique and more comprehensive approach to not just promote and sell but also make/perfect new/existing products. Crowd sourcing is an excellent way to keep your customers involved not only in the product marketing phase but also in the product inception phase. A good example of this is the brand Glossier. Glossier leverages the power of social media to engage with customers. The brand uses polls and feedback to build new products. This is how the brand ensures customer loyalty and robust digital marketing for itself.
Those were the top 5 digital marketing trends for fashion and beauty brands. Using these trends can prove to be beneficial for all GCC region beauty and fashion brands. They will not only allow you to reach your customer efficiently but will also foster unparalleled cosmetic digital marketing. However, if you're still unsure about the intricacies of digital marketing for beauty industry, give digital marketing services a try. Get in touch with a reliable digital marketing agency and get digital marketing for beauty salons or digital marketing for hair salons.
But who can you trust for digital marketing services that guarantee results in KSA and the GCC region? How can you make your business thrive in Riyadh, Jeddah, and Dammam?
The answer is simple Bytes Future.
How to make your business thrive in Saudi Arabia
The easiest and securest way to make business thrive in KSA is to get in touch with the digital marketing experts at Bytes Future. Bytes Future is a digital marketing agency that has been helping beauty and fashion brands in the GCC region get reliable digital marketing services.
Whether you're a beauty brand in Saudi Arabia, UAE, or Bahrain, Bytes Future has something for everyone. This is why beauty brands in Oman, Qatar, and Kuwait rely on our digital marketing services and consider us the best digital marketing agency in the entire Middle East.
From digital marketing for beauty brands to digital marketing for hair salons, Bytes Future offers it all. Our digital marketing for beauty salons is known to drive customers and our cosmetic digital marketing is equally praised. Whether you're a startup or a renowned beauty/fashion brand in GCC region, our digital marketing services are sensibly priced to match all budgets.
With three offices in Riyadh, Jeddah, and Dammam, Bytes Future is changing the digital landscape of the Middle East by offering remarkable digital marketing services.
Allow your beauty/fashion brand to become profitable with beauty salon digital marketing from bytes Future. With our cosmetic digital marketing, you stay one step ahead of your competitors.
Stop wasting time and get in touch with the digital marketing experts at Bytes Future today. Request for a consultation and get exceptional beauty salon digital marketing.
Robust digital marketing for beauty industry is waiting for at Bytes Future!