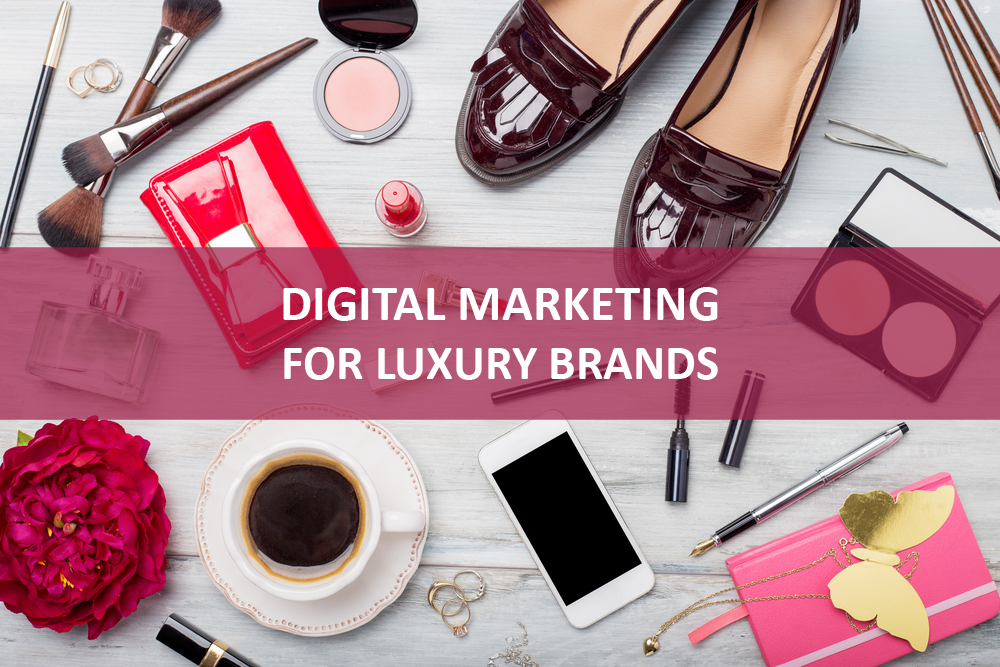 The global luxury brands industry is one of the most rapidly growing industries in the world, increasing at a rate of 8% to 9% per year, despite the crushing effects of the global pandemic. Many of these brands are quite popular among wealthy, high-net-worth individual (HNWI) Saudi consumers, such as Chanel, Dior, Tiffany, Louis Vuitton, Cartier, Gucci, Rolex, Fendi, Burberry and Prada. In fact, the pandemic has brought about a radical shift in the luxury goods industry by moving customers and brands online, which had previously deemed personal selling and exclusive stores an essential element of luxury brands.
Today, the global luxury brands industry stands at a total value of $280 billion and is expected to increase further. In Saudi Arabia, the industry is expected to grow to $22.2 billion by 2024. No doubt, this is the most exciting time for luxury brands thanks to the opportunity presented by the online environment and digital marketing which primarily including, luxury Jewelry, clothing, fashion, watches, accessories, bags, mobile phones, perfumes & fragrances, vehicles & cars, holidays, healthcare, tourism, travel, yachts, real estate, customized luxury items, exclusive designs & royal items.
This ultimate guide by Bytes Future for digital marketing luxury brands presents 10 essential elements that should be part of the digital marketing strategy for your luxury brand in Saudi Arabia and GCC including Dubai, Abu Dhabi – UAE, Bahrain, Qatar, Kuwait, Oman & other Middle Eastern countries.
1. Create a unique brand story
Every successful company in the luxury brand industry has a story behind it. Be it Rolex, Gucci or even the Ritz-Carlton, consumers are drawn to these brands because they offer a compelling brand story that the customers can relate to, emotionally and tangibly. Saudi consumers of luxury brands, seek reassurance for their purchase decisions to have the unique and unmatched experience.
Bytes Future can build your luxury brand story from many sources with the cultural diversification — an inspirational founder, basic brand values, a remarkable achievement or customers that have been loyal to you for years. We build this brand story into your digital marketing and online advertising services, be it your email marketing template, online newsletter, in store branding or social media posts.
2. Customize your digital branding strategy
Luxury branding is all about exclusivity. Your brand is unique and so is your customer. Saudi consumers seek to buy brands that have a luxury appeal while being related to the Saudi heritage and culture. So the most important thing is to customize your digital marketing strategy for your product and keeping the customer at the center of the process. This involves making decisions about the specific marketing goals that you want to pursue, building a targeted market segment profile, setting benchmarks for social media campaigns, paid online advertising, search engine optimization, brand relevant keywords analysis, search engine marketing, and every other pillar of your strategy.
On the basis of the goals and benchmarks you have decided, Bytes Future develop a detailed digital marketing plan which lists all the tactics that will be useful. We work closely with our clients as a best digital marketing and advertising agency provides clear and specific goal driven strategy in terms of specific actions including – Channels, Mediums, ATL, BTL, personnel involved, expenses, timelines and expected tangible outcomes and ROI (Return on Investment).
3. Personalized communication is the key
Personalization is the cornerstone of the luxury goods industry and every luxury brand relies on delighting the customer through personalized service. In Bytes Future digital marketing services, this entails having an email marketing and personalized direct and online marketing strategy that moves away from the generic boilerplate template that is sent out to every customer with a personalized email message that reflects the concerns and needs of every individual customer via direct and personalized marketing.
4. Improving online customer service
For a digital brand, customer relationship management is critical to ensuring loyalty and repeat purchases. Since Saudi Arabia is planning to become a tourist hub by 2030 and is expecting to have millions of tourists, luxury brands operating in the country will have to upscale their customer service to meet international standards.
Bytes Future can help with your marketing communication, digital marketing & community management strategy which can pay off huge dividends as you will be able to address queries of consumers in different parts of Saudi Arabia promptly, deliver orders on time, resolve complaints efficiently and maintain regular communication with your clients.
5. Incorporate luxury into your website design
For a luxury brand, having a website that conveys a luxurious experience is very important. Remember, the website has to compensate for the elegant ambience of an exclusive store, personalized customer service and attentiveness. This requires your digital marketing agency in Saudi Arabia to be very meticulous about the user experience in terms of the layout of your site, loading speed, accessibility of information, navigability, design quality, architecture and other operational factors including Arabic language will drive relevant traffic to your brand, liaise with Bytes Future top marketing company in the GCC to help you with the web development and designing unique mobile friendly experience for your brand in the Kingdom of Saudi Arabia and GCC countries.
6. Opt for paid ads
Paid advertising through a reliable digital marketing agency – Bytes Future will help your brand to reach out to the desired customer segment by utilizing your digital marketing budget more efficiently. Digital advertising is gaining wide coverage in Saudi Arabia and it is currently attracting more than $1 billion every year. You should not underestimate it as it can help you to gain access to more customers, ensure brand retention and attract customers to visit your website more frequently.
7. Expand the use of social media
For the luxury brands industry, social media may be a new domain because traditional luxury marketing is based on more personal encounters between the brand and the customer. But now high levels of competition have made luxury brands in Saudi Arabia more open to the idea of digital marketing services and social media marketing with Bytes Future.
Bear in mind, however, that your social media strategy will be very different compared to a brand with wide mass appeal. Bytes Future agency ensure that your posts and content is not intrusive, reflects high levels of quality, is original, and offers direct value to the customer.
8. Leverage the appeal of video
Video is an excellent mode of delivering authentic information about your brand to current as well as new customers. Bytes Future top digital marketing agency in Saudi Arabia has a team to produce attractive videos for your brand. Bytes Future creative team can create videos to tell exciting stories about your brand and convince potential customers about how well your brand can reflects their personality.
It also reinforces the sense of luxury in the brand through the aesthetic quality of the video in terms of production values, narrative quality and camera work. We can publish these videos on your website and social media to deepen engagement with your clients.
9. Mobile marketing
Within digital marketing services, mobile marketing is a relatively new domain for luxury brands, but one that offers the greatest extent of personalization. Saudi Arabia ranked 3rd globally for smartphone usage with the penetration of 87% which will be reached to 97.1% by 2025 having more than 28 million smartphone users in Saudi Arabia. Bytes Future can develop a mobile application that can be customized with the customer's product preferences, allowing you to schedule promotions and offers according to the preferences of your customers. Moreover, with an app you have direct access to your customer instead of waiting for them to visit your website or store.
10. Consistent monitoring
Successful digital marketing services require constant monitoring to ensure that your brand remains competitive in the luxury industry. Digital marketing strategies evolve at a rapid pace, so that if you do not innovate, you will be left behind and continue to lose customers. Bytes Future advertising agency provides periodic reports including brand analysis, digital outreach, sentiments analysis, social media and digital campaigns, paid advertising, hashtags monitoring and social media channels and follower's growth analysis, keywords monitoring and analysis reports also measures the responsiveness, engagement and buying behavior of your customers.
Contact Bytes Future today to provide brand specific marketing and advertising strategy, so your brand can prosper in KSA, GCC & Middle East!!