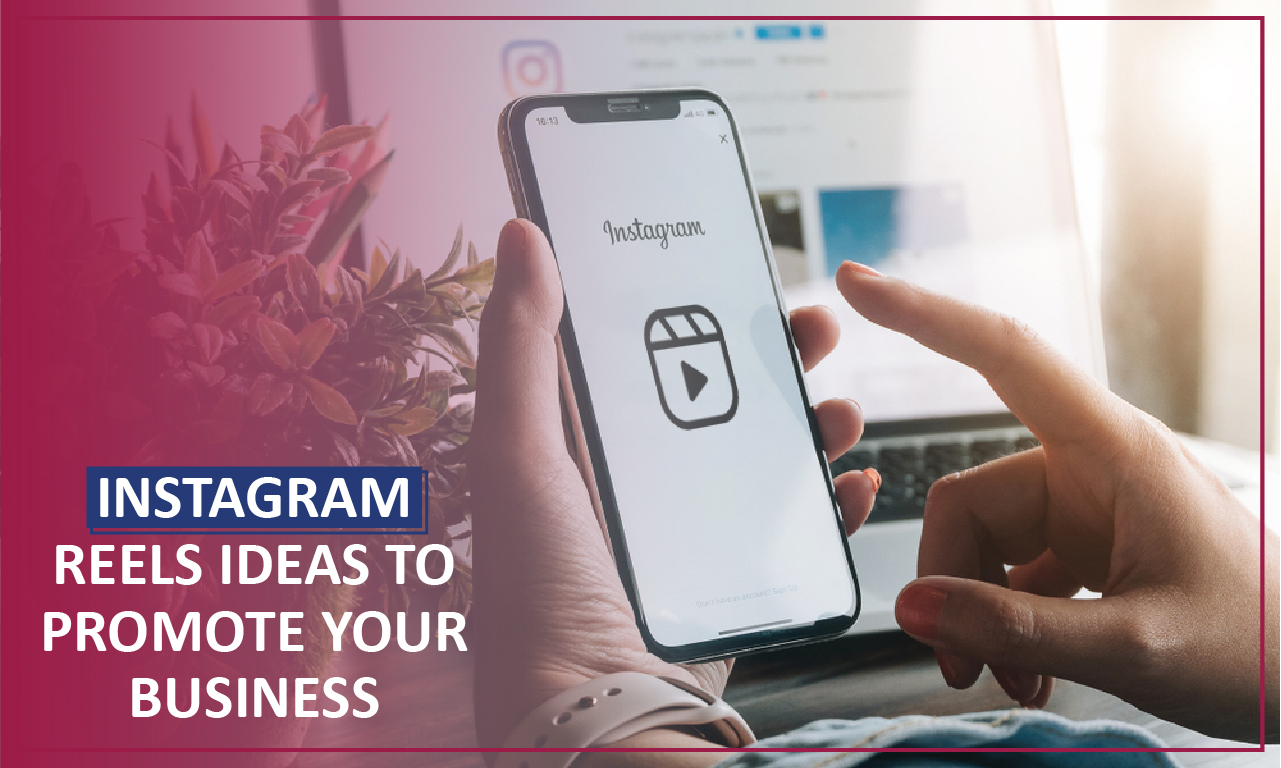 As Instagram marketing services are in high demand, businesses constantly seek new ways to promote their products and services on the platform. Instagram Reels has quickly become one of the most popular features for businesses to utilize in their marketing strategies. With the ability to create short and engaging videos, Instagram Reels allows companies to showcase their brand in a creative and visually appealing way. There are many ways that businesses can use Instagram Reels to promote their brand and increase their social media presence. Here are ten engaging Instagram Reels ideas that companies can use:
1. Showcase Your Products in Action
As businesses increasingly turn to Instagram marketing services to promote their brand, using Instagram Reels to showcase products in action has become a popular strategy. By creating short and engaging videos highlighting their products' features and benefits, businesses can capture the attention of their target audience and increase brand awareness.
For instance, if you provide makeup products, you could create a Reel that showcases the steps to achieve a dramatic smokey eye using your products. By demonstrating your products' effectiveness visually compellingly, you can establish credibility and encourage potential customers to try your products.
Using Instagram Reels for product demonstrations is an effective way to engage with your audience and showcase your brand's value proposition. Additionally, by using relevant hashtags and including a strong call-to-action, you can attract more viewers to your Reels and drive traffic to your website or online store.
Using Instagram Reels to showcase your products in action is an excellent way to leverage Instagram marketing services and promote your business. Whether a small business or a large corporation, incorporating Instagram Reels into your marketing strategy can help you connect with your target audience, increase brand awareness, and drive sales.
2. Behind-the-Scenes Footage
Instagram marketing agencies offer valuable insights and techniques for organizations looking to improve their social media presence. Instagram Reels are an excellent tool for letting your audience in on the inner workings of your company and fostering deeper connections with your target demographic.
You may spark your audience's attention and raise enthusiasm around your business by making entertaining Reels that show your team working on a new product or delivering a sneak peek at a forthcoming event or campaign. In addition, this material can help build rapport between your brand and its audience, making the latter more likely to support your enterprise.
3. Customer Reviews/Testimonials
As businesses look for effective ways to utilize Instagram marketing services to build brand credibility, leveraging customer reviews and testimonials can be a powerful strategy. Creating an Instagram Reel that features a happy customer sharing their experience with your product or service can help establish trust with potential customers and promote your business.
By showcasing real-life experiences and positive feedback from satisfied customers, you can demonstrate the value of your products or services and build brand authenticity. Additionally, using Instagram Reels to share customer reviews and testimonials is an effective way to engage with your audience and encourage them to consider your brand.
Incorporating customer reviews and testimonials into your Instagram Reels can be done in various ways. For example, you can create a compilation of customer reviews with visuals that illustrate your product or service. Alternatively, you can develop Reels that feature individual customers sharing their positive experiences with your brand.
4. Educational content
As businesses look to engage with their audiences on Instagram, leveraging educational content through Instagram Reels can be an effective strategy. Partnering with an Instagram marketing agency can provide valuable guidance on creating engaging and informative Reels that resonate with your target audience and drive business growth.
By creating short, informative videos that provide tips and tricks related to your industry, you can position your brand as a thought leader in your space and showcase your expertise. For instance, if you run a fitness company, you could create a Reel showing different workout routines and helpful tips for maximizing results.
Using educational content in your Instagram Reels is an excellent way to engage your audience, demonstrate your brand's value, and encourage followers to interact with your content. Additionally, incorporating relevant hashtags and calls to action can expand your reach and attract new followers to your brand.
Partnering with an Instagram marketing agency can provide valuable support in developing a content strategy that aligns with your business goals and resonates with your target audience. Experienced Instagram marketing services providers can help identify the most effective ways to leverage educational content in your Reels, from identifying trending topics and creating engaging visuals to crafting compelling messaging and calls-to-action.
5. Q&A Sessions
Q&A sessions as an Instagram marketing service are a great way to engage with your followers and answer any questions they may have about your business or industry. You can create a Reel that features you or a member of your team answering frequently asked questions.
6. Show Your Personality
Instagram Reels is the perfect platform to show off your business's personality. You can create fun, lighthearted videos that showcase your brand's values and culture. This helps to build a connection with your followers and makes your business more relatable.
7. Highlight Special Events
If your business is hosting a special event, such as a launch party or charity event, you can create a Reel that highlights the event and gives your followers a behind-the-scenes look at what's happening.
8. Partner with Influencers
Partnering with influencers is a great way to promote your business on Instagram Reels. You can create Reels that feature influencers using your products or services and sharing their experience with their followers.
9. Show Your Process
If your business creates products or services from scratch, you can create a Reel that shows your process. This gives your followers a better understanding of what goes into making your products and helps to build trust with potential customers.
10. Collaborate with Other Businesses
Collaborating with other businesses is a great way to reach new audiences and promote your business on Instagram Reels. You can create Reels that feature both companies and showcase your products or services together.
Instagram Reels is worth exploring if you want to take your Instagram marketing to the next level. By using these engaging Instagram Reels ideas, you can promote your business and increase your social media presence in a fun and creative way. And, if you need help with your Instagram marketing, many Instagram marketing agencies, services, and companies can help you get the results you're looking for.
Bytes Future: Your Trust Instagram Marketing Agency For Instagram Marketing Services
Bytes Future, a social media marketing company in Riyadh, provides a variety of Instagram marketing services to local businesses looking to expand their online presence. Bytes Future has a team of skilled social media professionals who work with companies to create an effective Instagram marketing strategy tailored to the company's specific objectives and intended audience.
Bytes Future offers comprehensive Instagram marketing services for businesses, from content development and curation to account management and analytics, to increase interaction, boost brand awareness, and generate leads. Bytes Future can help you reach your goals on the platform, whether they be the introduction of a new product, the advertisement of a sale, or the acquisition of a larger fan base.
Bytes Future is dedicated to providing its clients with outstanding outcomes thanks to its in-depth knowledge of Instagram's current trends and best practices. They make sure the right people view their clients' content at the right time by keeping up with the most recent Instagram algorithms and updates, increasing engagement and return on investment.