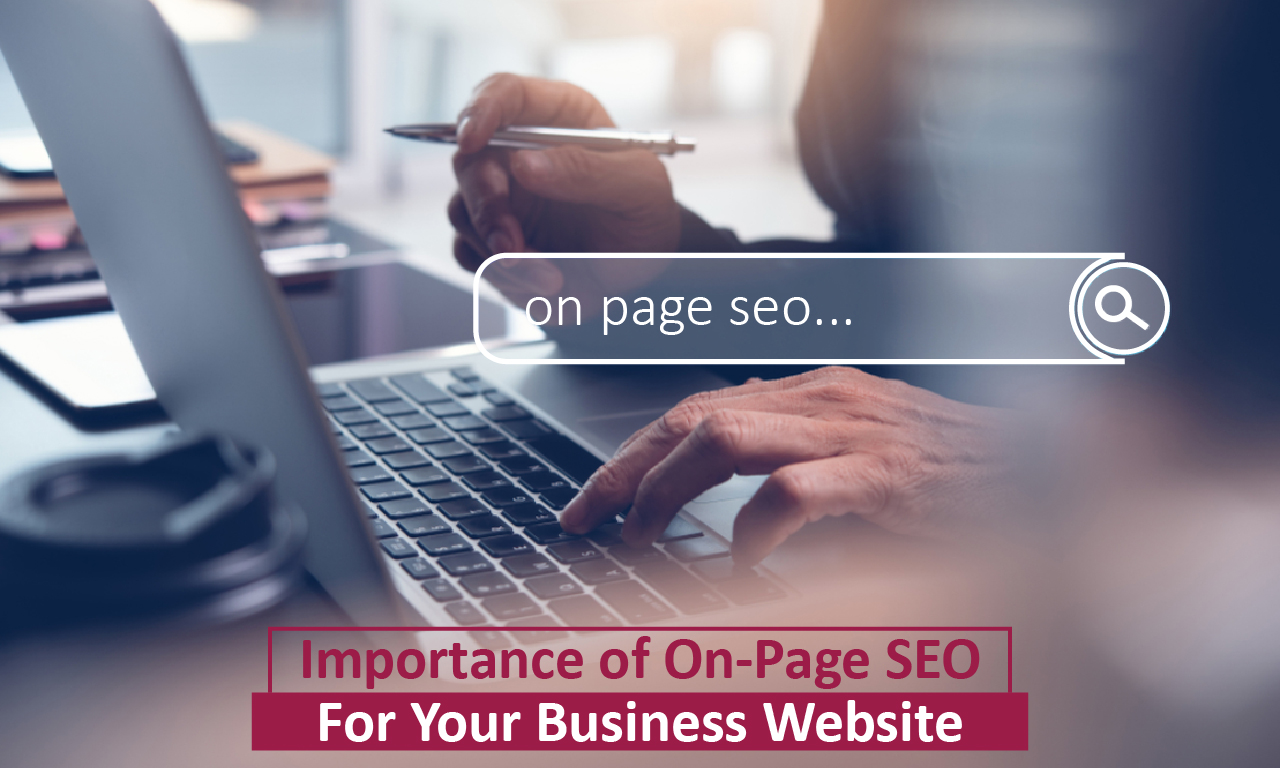 If you're running a business website, you know how important it is to rank high in Google search results. Organic search is responsible for a large percentage of website traffic, so investing in on-page SEO is essential. But what is on-page SEO? Simply put, it's the process of optimizing your website for Google's search algorithms. This means ensuring your website is well-organized, fast-loading, and relevant to your business. It can require a lot of effort and work – but it's worth it. Keep reading to learn more about why on-page optimization is vital for your business website.
What is On-Page SEO?
On-page SEO is implemented to improve a page's search engine rankings and attract more of the right kind of visitors. On-page optimization is a strategy used in search engine optimization (SEO) to improve the ranking of a website in search engine results pages (SERPs). Search engine optimization (SEO) is the strategy of enhancing a website's exposure and attracting more visitors from Google's search engine.
The on-page SEO process includes several strategies and techniques, all of which are aimed at improving the ranking of a website on search engine results pages. These strategies and techniques include optimizing the website's title and Meta tags, developing original and compelling content, and optimizing the website's structure and navigation.
While on-page optimization is just one piece of the puzzle, you must consult a reputable firm for complete On-page SEO services. Bytes Future is a leading digital marketing agency based in Riyadh. It has provided hundreds of startups and businesses the On-page SEO services to increase their ranking on Google and boost their sales.
Why Is On-Page SEO Important?
Improve your website's rankings and attract more visitors using on-page SEO. Among the many factors contributing to a website's search engine rankings are its title, Meta description, header tags, photos, and other graphical components. It's a major influence on search engine rankings.
Results from search engines can be improved with the use of on-page SEO services. One of the key benefits of on-page SEO is higher search engine rankings. By refining your website for search engines, you may rank higher in search results and bring more organic visitors to your site.
You can boost brand recognition with on-page SEO services. Brand recognition may also be boosted by making your website search engine friendly. More people will visit your site if it appears higher in search results.
How To Optimize Your Website For On-Page SEO?
Are you looking to optimize your website for better on-page SEO? If so, there are a few things you'll need to do to get started. For starters, you'll need to ensure that your website's content is optimized for the search engines; for that, you can do it yourself or consult a digital marketing firm for content optimization services.
Content optimization service means using the right keywords and phrases in your website's text, as well as making sure that your website's structure is easy for the search engines to understand.
In addition to content optimization service, you'll also need to ensure that your website's design and coding are up to par. This means having a website that is easy to navigate and loads quickly. If you're unsure how to do this, you may want to consider hiring a digital marketing firm or web development company like Bytes Future to help you get started.
What Is SEO Keyword Research?
SEO keyword research is finding and analyzing the keywords your target audience is searching for. This research determines which keywords to target in your SEO (Search Engine Optimization) and content marketing campaigns.
Why is SEO keyword research important? Because SEO keyword research allows you to create relevant and valuable content for your target audience. When your content is optimized for the right keywords, it will rank higher in search engine results pages (SERPs), which means more people will see and engage with your content.
Not sure where to start with your SEO keyword research? Contact Bytes Future for their content optimization services, and get started!
What Is The Significance Of Website SEO Audit?
Website SEO audit is the process of assessing your website's SEO performance and making recommendations to improve it. SEO audits can be performed manually or using software tools.
Website SEO audits are important because they help you assess and improve your website's SEO performance. By regular Website SEO audits, you can identify issues and make changes to improve your ranking in search engine results pages (SERPs). This, in turn, can lead to more traffic and conversions.
While Website SEO audits are beneficial for all websites, they are especially important for small businesses and startups. This is because these businesses often don't have the time or resources to invest in SEO. By performing a Website SEO audit, they can get a better understanding of their website's SEO and make changes to improve it.
How Bytes Future Can Help?
Bytes Future is a digital marketing firm based in Riyadh that can help with On-Page optimization in the Middle East. Bytes Future has all the relevant resources required for On-Page SEO of business in Saudi Arabia, UAE, Bahrain and all over the Middle East. Bytes Future has a proven track record of significantly increasing the number of visitors to clients' websites, which led to increased sales.
Our team of experts can help you increase your website's visibility and Rankings on Google. We also offer a wide range of other digital marketing services, such as social media marketing, email marketing, and content marketing. Contact us today to learn more about how we can help you grow your business!
Conclusion
If you want your website to perform better in search engine results, you must work on the pages of your website. On-page optimization aims to raise a website's position in organic search results. These methods and approaches include refining the website's title and Meta tags, creating unique and engaging content, and enhancing the site's structure and navigation. Feeling overwhelmed by the concept of On-Page optimization and SEO? Take advantage of the expertise of the professionals at Bytes Future.