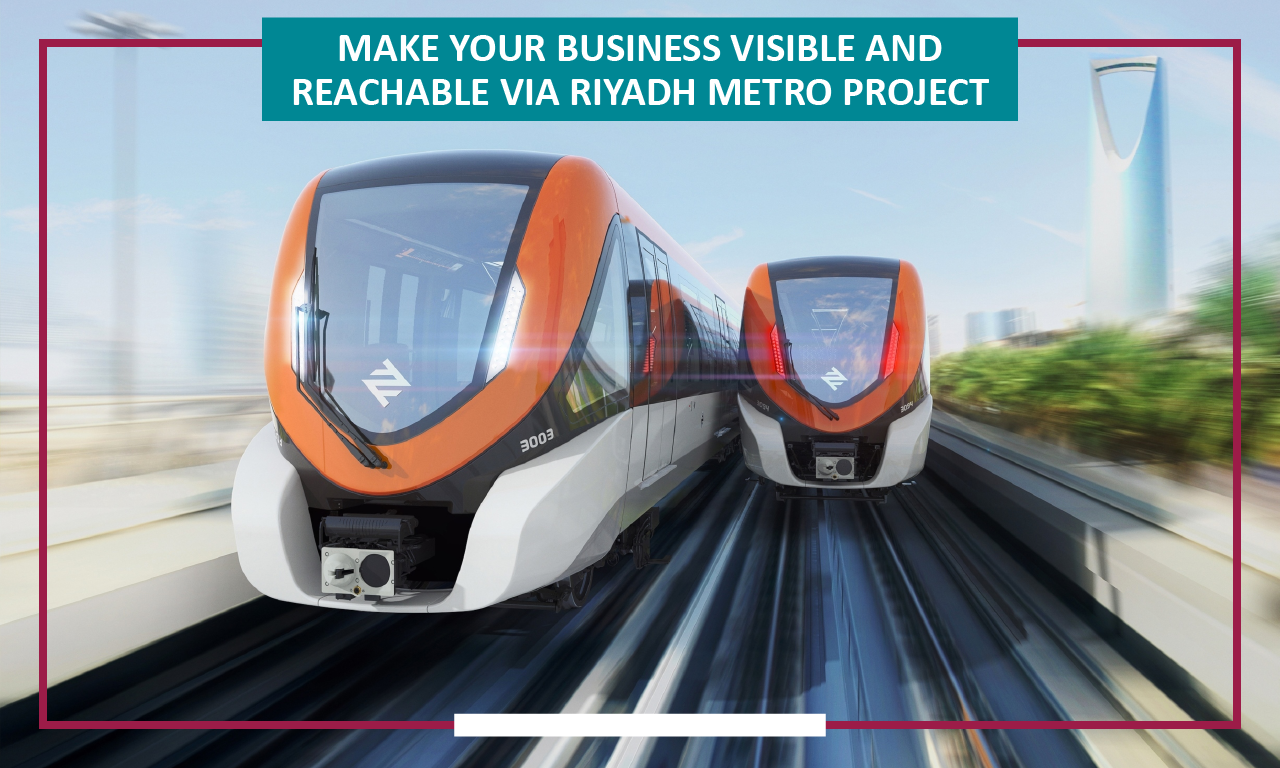 The Kingdom of Saudi Arabia has recently announced the construction of the Riyadh Metro project. This new public transportation initiative is set to significantly improve the commute for residents of Saudi Arabia's capital city. As a business owner, you may be wondering how you can take advantage of this new project to improve your visibility and reachability. The answer is through digital marketing services! Digital marketing is an essential tool for businesses of all sizes in today's world. By creating a strong online presence, you can reach a wider audience and build brand awareness. And with the help of a professional digital marketing agency, you can maximize your chances of success.
Salient Features Of Riyadh Metro Project
Construction has begun on the Riyadh Metro, a fast transport system in the Saudi capital. The 176-kilometer Riyadh Metro will include six lines and 85 stations, some of which will be underground.
Starting from Olaya Street, the Blue Line will make its way to Al Hayer Road. It would stretch for 38 kilometers and have 22 stations, four of which will serve as transfer hubs to other metro lines.
The King Abdullah Road and the King Fahad Stadium will be linked by the Red Line, or Line 2. It will stretch for 25.3 kilometers and have 13 stops in addition to three transfer nodes.
Line 3, called the Orange Line, will go the furthest at 40.7 kilometers (25.9 miles) between Madina Al Munawra and Rahman Al Awal Road.
The King Khaled International Airport and the new King Abdullah Financial District (KAFD) are both served by Line 4, the 29-kilometer-long Yellow Line, which features eight stations.
The Green Line, Line 5, will begin at King Abdul Aziz Road. There will be a total of 11 stops, including 2 interchanges.
The Purple Line will run from King Abdullah Financial District to Prince Sa'ad ibn Abdulrahman Al Awal Road. It will be 21 kilometers long, primarily above ground, with six stations.
The Power of Digital Marketing
One of the most effective strategies for modern organizations is digital marketing. It facilitates communication between businesses and customers in a more straightforward and effective manner. Additionally, digital marketing is highly customizable, so businesses can tailor their marketing efforts to their specific needs and goals.
Nowadays, no marketing plan would be complete without incorporating digital marketing tactics. You're missing out on a major opportunity if you aren't using digital marketing to reach your target audience. From building brand awareness to generating leads and sales, digital marketing can help your business achieve its goals.
If you're ready to take your business to the next level, there's no time like the present to start using digital marketing.
Traditional Marketing Is Ineffective
Digital marketing is no secret. In fact, it's probably the best thing that's happened to marketing since the internet became widely used in the 1990s. Just about every company, big or small, has switched from traditional marketing to digital marketing because it's simply more effective.
There are plenty of reasons why digital marketing is more effective than traditional marketing, but we'll just focus on a few of the most important ones.
First, digital marketing is more verifiable. You can track and verify how many people saw your ad, how many people clicked on it, how many people converted, and so on. This is simply not possible with traditional marketing.
Second, digital marketing is more flexible. You can quickly and easily change your ad if it's not working. For example, if you're considering to change the target audience then you can simply to do in just a click.
Third, digital marketing is a lot more economical. Traditional marketing requires a lot of capital but through digital marketing, the whole world becomes your market. For instance, you are doing business in Saudi Arabia and you want to expand your business in UAE then you can easily target the audience over there through Facebook, Twitter, LinkedIn, Google, etc.
The Benefits of Digital Marketing
There are many benefits of digital marketing, but one of the most impactful is how it can help increase business and sales. The Riyadh Metro Project is a great example of how digital marketing can be used to achieve this.
The project provides businesses with access to a large number of audience as tourism will greatly increase. With the wide range of digital marketing tools and resources, including a website builder, online advertising, social media, and more, businesses can attract those tourists. If you're looking for a way to boost your business, digital marketing services is a must.
Using Social Media to Boost Your Business
There's no business too big or too small to benefit from the use of social media. Whether you're looking to increase brand awareness, generate leads, or drive sales, social media can help you achieve your business goals.
Of course, to get the most out of social media, you need to use it strategically. For that reason, Bytes Future, a leading digital marketing agency, can help you to form a robust social media marketing strategy.
Utilizing Search Engine Optimization
Every business wants to be found online, but not all businesses know how to make that happen. SEO, or search engine optimization, is the method used to improve a website's organic search engine rankings. When done correctly, SEO can help your business attract more website visitors, leads, and customers.
Crafting an Effective Marketing Strategy With Bytes Future
As the world of digital marketing rapidly changes, so too must the strategies used to reach and engage consumers. At Bytes Future, we understand this and are always ahead of the curve, crafting innovative and effective marketing strategies that get results.
Whether you're looking to boost brand awareness, generate leads, or drive sales, we can help. Our team of marketing experts will work with you to understand your goals and craft a customized marketing strategy that will help you achieve them. Get in touch with us right now if you're ready to level up your marketing strategy.
Wrapping Up
Saudi Arabia has lately revealed plans to build a metro system in Riyadh. Commuters in Saudi Arabia's capital city should expect a dramatic upgrade thanks to a brand-new public transit initiative. One of the most potent resources at a company's disposal is digital marketing. As a result, companies may now communicate with a wider and more engaged customer base than ever before. In addition, digital marketing may be easily modified to meet the unique requirements of any firm. At Bytes Future, we're aware of this and stay one step ahead by developing cutting-edge marketing methods that work. We can assist you with increasing brand recognition, attracting new business, and closing more deals. You can count on our team of marketing professionals to learn about your business's objectives and develop a unique plan of action to help you reach them.