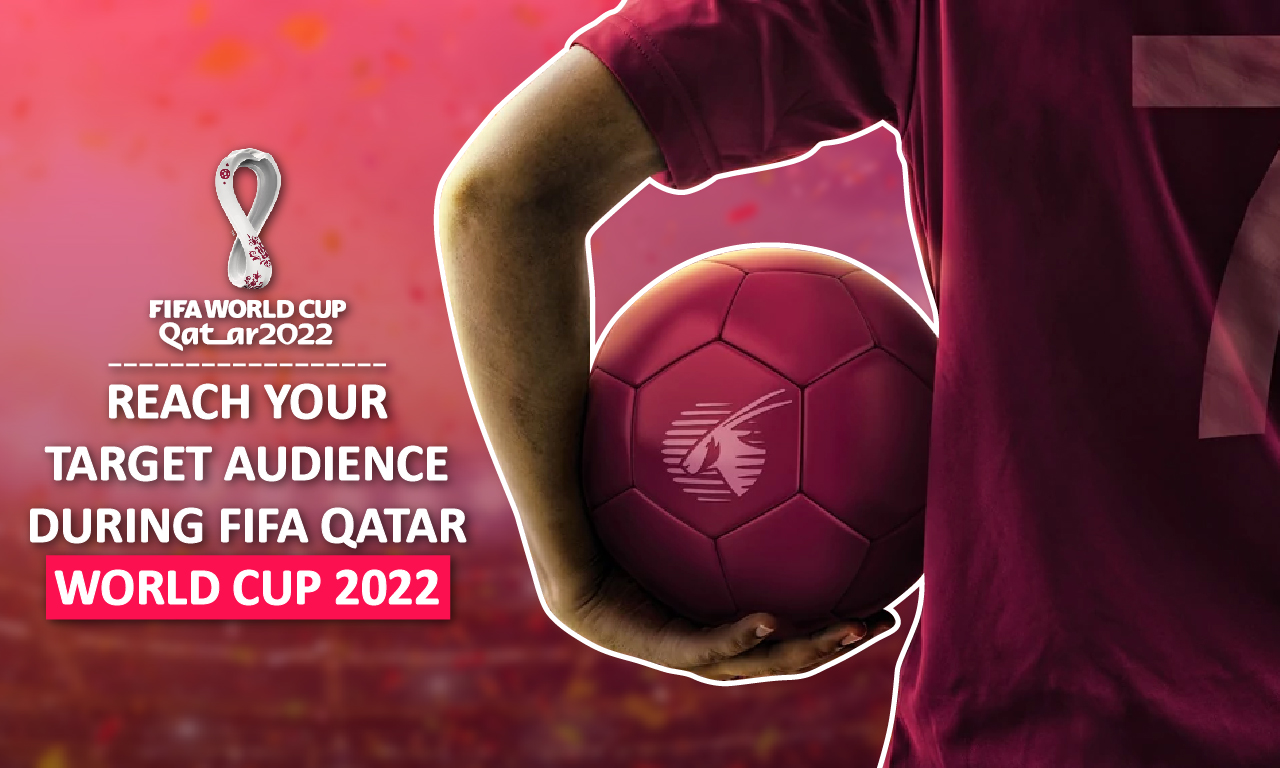 The FIFA Qatar World Cup 2022 is a unique opportunity for brands and businesses to reach a global audience. And with the help of a digital marketing agency like Bytes Future, you can ensure that your target audience is reached during this event. With more than a decade of experience in providing digital marketing services, Bytes Future can help you create and implement effective marketing strategies to maximize your brand's exposure during the FIFA Qatar World Cup 2022. From social media management to website design and development, they can help you to reach your target audience and achieve your business goals. Let's explore the benefits of digital marketing and the perks you can get with Bytes Future during the Football World Cup 2022.
Top 3 Benefits of Digital Marketing
Powerful Targeting of Audience with Robust Digital Marketing Strategies
With digital marketing, you can extract data to discover which audiences would work best for you and optimize your campaign around them, even if you don't clearly understand your target demographic. Keywords for search engine optimization (SEO), pay-per-click (PPC), and user demographics on social media are just a few of the numerous available targeting possibilities. With such a wealth of targeting options, you can rest assured that your campaigns reach the intended demographics. It's also useful for monitoring customer trends so you can adjust your marketing strategies accordingly. Any business that can keep up with its clients' ever-shifting wants and demands will thrive. As it is complicated, you can take assistance from a digital marketing agency.
Lower Cost with Digital Marketing Services
Digital marketing services (Performance Based Marketing) can save your business money while still providing quality results. A recent study shows that digital marketing services can be up to 60% more effective than traditional marketing methods and cost up to 80% less. This means you can get more leads and conversions for your business while spending less money.
Digital marketing services can help you reach a wider audience, target your customers more effectively, and track your results to see what's working and what's not. If you're looking for a more cost-effective way to market your business, digital marketing services are a great option.
Digital marketing is affordable whether you're trying to expand your firm locally or globally. It opens the door for small businesses to compete with their larger rivals by employing more focused methods.
Global Reach with Effective Digital Marketing Strategies
The geographical limitations of traditional marketing make worldwide campaigns difficult, time-consuming, and costly to implement. However, because digital marketing takes place online over the Internet, the potential audience is enormous. With an internet store, even a small local business owner may reach customers all over the world. Using conventional approaches of advertising to achieve this would be either impossible or exceptionally expensive. Since the Internet is so easily accessible, numerous new avenues for expansion have been available to companies. This is a fantastic chance for any company to expand its operations on a global scale.
Importance of Digital Marketing during Qatar Football World Cup 2022
Qatar is set to host the FIFA World Cup in 2022, and the country is already making preparations for the event. One of the critical areas of focus is digital marketing. The Qatar World Cup 2022 organizing committee has said that they want to use the event as an opportunity to showcase Qatar to the world and promote the country as a tourist destination.
Digital marketing will play a crucial role in achieving these goals during Football World Cup 2022. A well-executed digital marketing campaign can reach a large audience and create a positive association with Qatar. It can also help to generate interest in the World Cup and encourage people to visit Qatar during the event.
It is essential to ensure that the marketing strategies are well-thought-out and practical. If you want to make your brand reach the height of success, you should ask a digital marketing agency to form robust digital marketing strategies for your brand.
Bytes Future: Best Digital Marketing Agency for FIFA Qatar World Cup 2022
Qatar World Cup 2022 is a great platform to engage with your targeted audience as thousands of local and foreign tourists will be there. If you're looking for an agency to help promote your business or event, you should consider working with best marketing agency Bytes Future. They are a leading digital marketing agency in the Middle East. They have all the resources for your brand's successful digital marketing strategies. With Bytes Future, you can amplify your sales during Football World Cup 2022.
Wrapping Up
There will be no better time for brands and enterprises to engage a worldwide audience than during the FIFA Qatar World Cup 2022. Also, a top digital marketing agency like Bytes Future can help you contact your intended audience more effectively during the event, digital marketing will be essential. A vast audience can be reached, and a favorable impression of your brand can be formed through well-executed digital marketing strategies. Bytes Future is a great option to explore if you need a digital marketing agency to advertise your company or event. When it comes to digital advertising in the Middle East, they are unrivaled. They have access to everything you need to implement effective digital marketing strategies for your product or service. By using Bytes Future, you can increase your business's revenue, visibility and engagement during the Football World Cup 2022.