Social Media Marketing & Advertising In Riyadh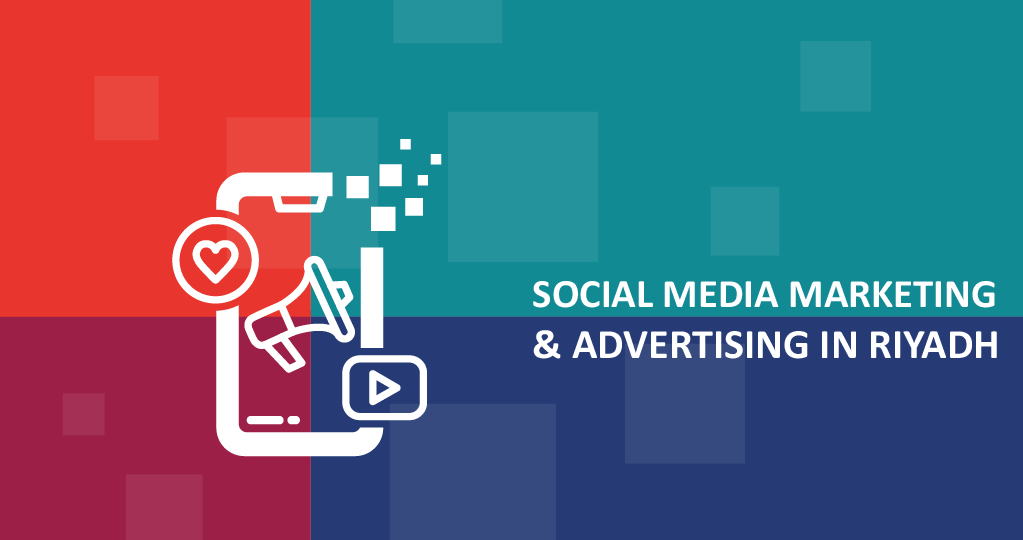 Elevate Your Brand with Bytes Future's Social Media Expertise in Riyadh
Regarding social media marketing and advertising in Riyadh, you can rely on Bytes Future as your trusted companion. We are a team of experts who are well-versed in crafting customized strategies that cater to your business's needs and goals. We aim to empower you with an enhanced online reputation, encourage audience engagement, and ultimately increase conversions. With our extensive experience and knowledge, we understand the importance of staying ahead of the game in today's dynamic digital landscape.
Crack The Code To Victory with Riyadh's Premier Social Media Marketing Company
Bytes Future is a reliable partner in the ever-changing realm of social media. Our committed team formulates influential marketing strategies, utilizing the potential of social platforms to facilitate your business's growth.
Benefits of Choosing Bytes Future for Your Riyadh Social Media Marketing & Advertising Needs
Targeted Audience Reach: We pinpoint your ideal audience, ensuring your message reaches those who matter most.
Creative Content: Our experts craft compelling content that resonates with your audience and sparks engagement.
Data-Driven Insights: We leverage analytics to refine strategies, making continuous improvements.
ROI-Focused Approach: Our results-driven methods ensure your investment delivers tangible returns.
Experience Unmatched Success with Leading Social Media marketing & Advertising Agency in Riyadh
Bytes Future has a comprehensive understanding of the Riyadh market. Our methodologies are specifically crafted to accommodate changes, thereby ensuring your brand remains ahead in the constantly changing social media scene.
Bytes Future: Your Gateway to Social Media Triumph in Riyadh
Collaborating with Bytes Future can be exceedingly advantageous for enterprises striving to attain their objectives. As a dependable associate, Bytes Future will equip you with the resources and tactics to amplify brand exposure and generate excellent interaction rates. Our proficiency in the domain assures you of their competence, which would help establish a formidable digital footprint for your brand. This sturdy online presence would augment the worth of your enterprise, translating into substantial progress in due course.
Byte Future's procedure is customized to assist enterprises in establishing a long-term influence in fiercely contested markets. Upon collaborating with us, you can be confident that a skilled and diligent workforce will endeavor to formulate efficacious remedies that correspond with your distinctive commercial requisites. We acknowledge the significance of conforming to alterations in technology and market currents, enabling us to propose pioneering concepts and tactics for your business advancement.
If you require a dependable collaborator who produces superior outcomes while staying abreast of industry advancements, partnering with Bytes Future may be a superb choice for triumphing in the current fast-paced corporate environment.
Why Choose Bytes Future for Social Media Marketing & Advertising in Riyadh?
At Bytes Future, we're pretty good at social media marketing and advertising in Riyadh. We've done a lot of campaigns that have worked out well for our clients and made them happy. Our work has helped many businesses in Riyadh do better online and make more money. Our crew comprises experienced folks, each a pro in their own social media advertising and marketing area. We've got talented thinkers who can devise effective strategies, creative people who can make awesome content, meticulous analyzers who can delve deep into data, and skilled managers who know how to run ads smoothly. All this expertise means your social media projects are in good hands with us at the helm. We know that everyone's different, especially on social media. That's why we at Bytes Future focus on customizing strategies to fit each business in Riyadh. We consider your goals, target audience, and industry details to create the perfect plan for you. Our goal is to ensure your brand stands out online by tailoring our approach specifically to your needs. At Bytes Future, we care about your success and want to help your business in Riyadh thrive on social media. We're committed to understanding your goals and using our expertise to adapt our strategies to achieve them continually. When you partner with us, you can trust that we'll work hard to keep up with the fast-paced digital world and ensure your brand succeeds.