Facebook Marketing Services
Grow Your Business With Facebook Marketing & Management Services
Daily, people use Facebook for around forty minutes. At least once a month, Facebook is used by more than 1.79 billion people. As a result, Facebook ads are a cost-effective way for businesses to target a certain demographic of consumers. Bytes Future's Facebook advertising services are a game-changer for companies of all sizes in the realm of digital marketing.
Get In Touch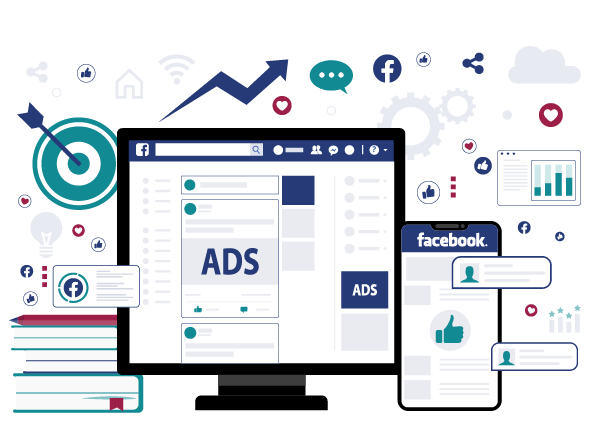 Why Your Business Needs Facebook Marketing?
We all know Facebook is the place to be regarding social media marketing. But did you know that Facebook marketing can actually be great for business? That's right – Facebook marketing can help you reach more customers, build brand awareness, and even drive sales. So if you're not already using Facebook to market your business, you're missing out on a huge opportunity!
Here are just a few of the many reasons why your business needs Facebook marketing:
Facebook has over 2 billion active users – that's a lot of potential customers!

Facebook is great for building brand awareness.

When people will start to become familiar with your brand.

With Facebook ads, you can target people most likely to buy your products or services.
Benefits of Facebook Marketing Services By A Professional
Facebook marketing is one of the most efficient and effective ways to reach out to potential customers and grow your business. Hiring a professional Facebook marketing service can provide you with a number of benefits that you may not be able to get on your own.
Let's Get Started
Professionals can help you raise Facebook's organic and paid post interaction rates.

They will assist you in boosting Facebook's ability to send visitors to your site.

They will build a loyal following of repeat buyers.
What Will Be Included In Facebook Marketing Management Services?
Bytes Future's Facebook Marketing Management Services include:
Competitor Analysis

A committed and dedicated account manager

Managing and monitoring paid and organic campaigns

Quality customer support

Accelerating the buying process with adaptive marketing

Creating creative and engaging content

Account management and monthly reporting

Much More!
How To Get Facebook Marketing Services From Bytes Future?
Let us know by filling out an online form

Our representative will instantly get in touch with you

Tell our representative about your business plans

Our experts will form an immaculate Facebook marketing strategy

Proceed to payment

Focus on your goods/services, and our professionals will execute the perfect digital marketing plan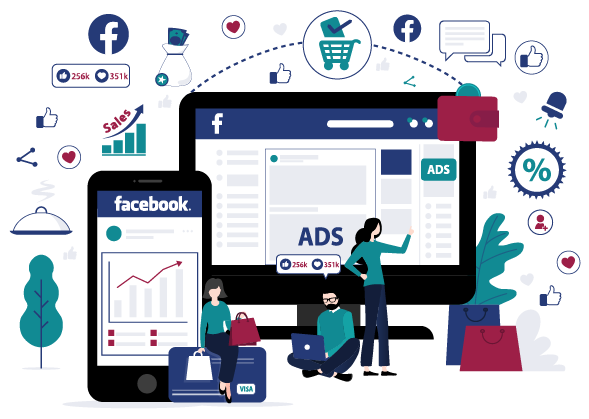 Why Facebook Marketing Agency?
Our professional Facebook marketing experts can help you create targeted ads that reach the right people. They can also help you track your results and optimize your campaigns for maximum impact. In addition, professional service from Bytes Future can provide you with support and advice on how to best use Facebook to grow your business.
Cost-effective Facebook marketing solutions

Guaranteed growth of your business

More leads and sales
Importance of Facebook Marketing Services
Facebook marketing services can be a great way to reach out to potential customers and connect with them more personally. There are a lot of benefits to using Facebook marketing services, but here are just a few:
1. You'll get more leads.
When you use Facebook marketing services, you'll be able to reach out to more potential customers and get more leads. This is because you'll be able to target your ads to specific demographics, interests, and behaviors.
2. You'll be able to build better relationships with your customers.
When you use Facebook marketing services, you'll be able to connect with your customers on a more personal level. You'll be able to share updates, offer specials, and answer any questions they might have. This will help you build better relationships with your customers and turn them into leads.
3. Your brand awareness will increase
Your engagement will increase when people regularly see your Facebook ads and creative content. In addition, whenever they see your business's logo, they will instantly recognize your company and start trusting it.
Why Bytes Future?
Quality Service
With our help, your brand will be visible to more people than ever before. Our team is committed to providing top-quality services to enhance your brand awareness and increase your sales significantly.
All-Inclusive
We offer a variety of Facebook marketing services that are designed to help you reach your target audience. From creating engaging content to running targeted ads, we can help you achieve your marketing goals.
Proven Track Record
We are a digital marketing agency with a proven track record of growing the online presence of different businesses. We have assisted several businesses all over the Middle East, including Saudi Arabia, United Arab Emirates, and Bahrain.